What is a marketing automation platform? What does it actually automate?
Marketing automation promises the reduction of manual effort and better customer experiences, so no wonder it is one of the most sought after outcomes in martech.
What is a Marketing Automation Platform (MAP)?
Martech Playbooks defines a marketing automation platform as:
Software that can be used to create decisioning, including targeting, orchestration and scheduling for the delivery of communications.
Decisioning
MAPs are platforms that you can use to create sequential communications, usually through a canvas UI and the ability to design decision trees/workflows. Many of these platforms allow you to design these workflows based on customer actions, delays, audience splits, loops, and the corresponding desired channels.
Targeting
MAPs can have targeting functionality which allows you to design interactions based on specific segments or groups.
Omni-channel design
Omni-channel design is the practice of designing multiple channel strategies, rather than several isolated single channel strategies. MAPs can have integration capabilities across marketing channels, including push, email, on-site personalisation, SMS, and direct mail.
However many vendors may claim they have an 'marketing automation platform' yet only focus on one channel. An example of this could be an email journey builder that doesn't support other channels.
Delivery
MAPs enable the data delivery to the desired marketing channels, allowing for the decision trees to deliver communications to the intended customers.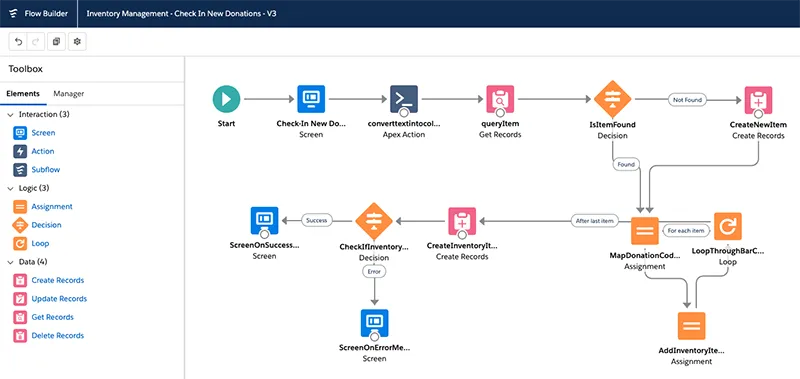 Can it automate creative development or reporting?
A common misconception with MAPs is that they can automate many end-to-end processes within the marketing department, however this is incorrect. A MAP does not automate many functions of the marketing process, such as creative production, reporting, analytics, and finances. Its primary focus is automation of digital and data-driven marketing channels such as email, push, SMS, and website/app tile personalisation.
There are other tools used to help automate marketing operations, however they fall into other marketing technology categories.
Use cases
When implemented in the correct way, MAPs allow for sophisticated omni-channel decisioning.
Onboarding
As onboarding is typically a linear series of communications, MAPs do a great job of sending welcome communications and also determine what type of content is best suited for the new customer. Based on their initial purchase or account origination, bespoke onboarding journeys for these customers can be created.
Follow ups
Using a MAP you could create a decision tree and set up a series of follow-up emails. Based on whether the customer responds, you can change the type of communications or remove them from the workflow.
Channel preference
If a customer is not responding to a specific channel, such as not opening an email, you can design a workflow based on them falling into another series of communications such as push notifications or SMS (if you have this available data on the users profile).
Service messaging
In the case you need to communicate service messaging about a change in your product or service, MAPs are an advantage as you can communicate in multiple channels at once to ensure the message is received.
Pros 👍
User experience focused - MAPs tend to have a positive impact on marketing strategy as it forces marketing teams to think about the user experience and how each communication interlinks with each other.
Integration - MAPs tend to have excellent integration due to the need to connect to many different channels and platforms.
Centralisation and visibility - Having a MAP centralise your marketing journeys into one place helps improve the visibility of your marketing activity over time. This is particularly useful in large organisations that may have several teams working on data marketing.
Usability - As many of these MAPs use canvas and visual journey maps to represent marketing strategies, they can be quite intuitive and have great usability. However, they still require marketing training and a strong QA process.
Cons 👎
Data loads and implementation - MAPs provide the platform to create decisions however if you don't have right data pipelines then the platform may not work how you'd like. MAPs are known to need significant setting up to ensure all the correct data is being fed into the platform as well as connecting it to all your channels such as your CRM, push notifications, website and so on.
Difficult marketing campaign QA - Due to the nature of sophisticated decision trees, it's not always easy to test these flows before activated. In many cases if you are relying on a specific event, it can be hard to replicate that in a testing environment. Many MAP users simply activate without testing which has its own risks. As you have the ability to create delays and loops, it's also possible to have endless repeating communications if not set up correctly.
Volume erosion - creating journey flows often mean the experience is more personalised but the end volume of users is much less than the starting volume. Being aware of this volume erosion is important to make sure the communications still have impact.
Single point of failure - The MAP is a central control system for multiple communications, so when a failure happens in a MAP all platform journeys could be impacted. One advantage of keeping your channels operating independently is that you can control that channel and identify channel problems.
Relies on account user base - Much like a CDP, if you have a low account user base then your contact reach will not increase by having this tool. Targeting anonymous users through onsite personalisation is an option but still requires marketing consent from those anonymous profiles. Be sure to review the current contactable reach of your marketing channels before considering a MAP.
Vendor list
Martech Playbooks provides education and is 100% vendor neutral. Here are some known vendors in the MAP space:
Martech Playbooks verdict
A marketing automation platform allows for more control and sophisticated communications of your data driven marketing.
The known trap with a MAP is the data engineering required to support the platform. All of the decision tree accuracy relies on accurate and real-time data, so be sure to have the right data engineering and support during the implementation phase.
While many vendors claim they can support multiple channels, be sure to check how each individual channel works as sometimes they only work using their own products or solutions.
While the usability of MAPs are decent, they still require training of at least 2 x marketers and a strong QA process.
Want a Martech Playbooks expert do a comprehensive audit of your situation? Contact us.
Additional Resources